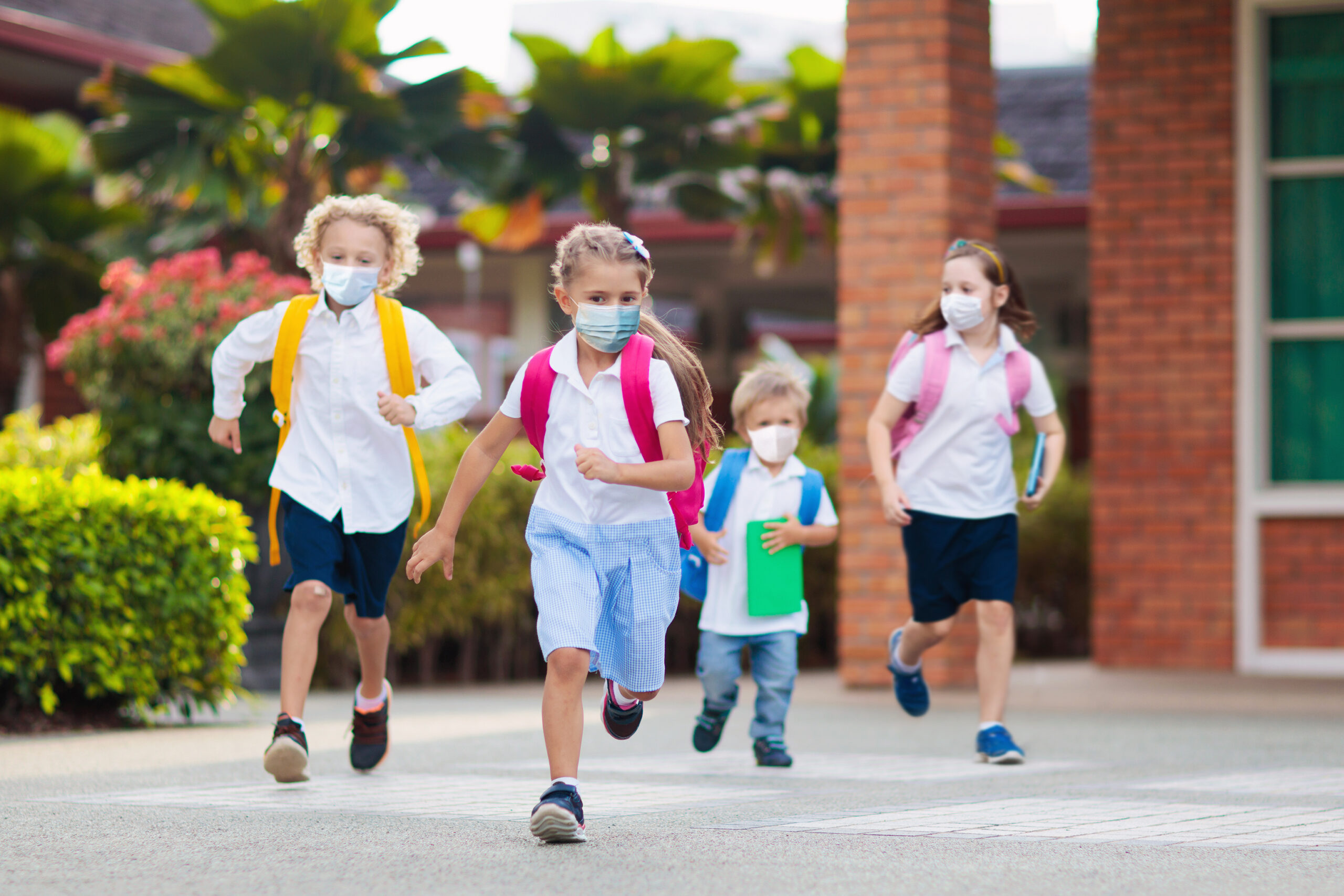 If you have not seen the news, our schools are a mess. Teachers are pushing personal and political agendas. School boards allow boys to enter girls' sports, locker rooms, and bathrooms. Unsurprisingly, public schools are down almost 2,000,000 students since the pandemic started, and many are going to private schools.
If you are like my family, private school costs are highly prohibitive. We have four children, and at over $6,000 per year, we cannot afford to send our children to private school. But we found a way.  
Our youngest child started school in 2014. In 2015 our second child joined him. That was the year tuition became hard to pay. As the year progressed, my wife and I had many conversations about our distrust of public schools and the expense of private schools. That's when she found Ohio's EdChoice Scholarship Program. 
The EdChoice Scholarship Program offers two types of scholarships: Traditional EdChoice and EdChoice Expansion. Each has specific qualifications to meet to be eligible.
Traditional EdChoice Scholarship
The Traditional EdChoice Scholarship targets students assigned to or attending underperforming public schools in Ohio. To be eligible for this scholarship, your child must meet the following criteria:
Attend or be assigned to an underperforming public school, as determined by the Ohio Department of Education (ODE). The list of eligible schools, updated annually, can be found on the ODE's website.

Be entering kindergarten through 12th grade.

Be a resident of the state of Ohio.

Have not graduated from high school or received a General Educational Development (GED) certificate.
This is great for families in a failing school zone, but I live in Mentor. Our schools are "great." That's where the expansion scholarship comes into play. 
EdChoice Expansion Scholarship
The EdChoice Expansion Scholarship is an income-based program that targets students from lower-income families, but lower income does not mean what you think. The income limits are increased for each family member, helping you if you have a non-working spouse or multiple children.  
To qualify for this scholarship, your child must:
a. Be entering kindergarten through 12th grade.
b. Be a resident of Ohio.
c. Have a family income at or below 250% of the Federal Poverty Guidelines. With four children, these levels allow my family to earn $69,375 and still qualify.  
d. Have not graduated from high school or received a GED certificate.
e. Not be currently enrolled in a community (public) school.
Don't just assume you do not qualify. Instead, take the time to look at the income limits. 
Application Process for Ohio's EdChoice Program
The process is easy if you've decided it's time to apply. So here is a walkthrough of the process to use for EdChoice.  
Step 1: Verify Eligibility
First, determine which EdChoice Scholarship your child qualifies for, whether it's the Traditional EdChoice Scholarship or the EdChoice Expansion Scholarship. Confirm that your child meets the eligibility requirements mentioned above.
Step 2: Apply to a Participating School
You probably know the school you'd like your child to attend. Contact the school and go through their application process. You will likely have to pay an application fee, but it's often not a hefty one.  
Step 3: Complete the Application
Obtain the EdChoice Scholarship application from your chosen private school or download it from the ODE's website. Complete the application and gather all the necessary documentation to prove eligibility, such as proof of residency and income (if applying for the Expansion Scholarship).
For Traditional EdChoice Scholarship applicants, you'll need the following:
Proof of residency, such as a utility bill or lease agreement

Your child's birth certificate

A copy of your child's report card from the previous school year (if applicable)
For EdChoice Expansion Scholarship applicants, you'll need the following:
Proof of residency

Your child's birth certificate

Proof of income, such as W-2 forms, pay stubs, or a tax return
Step 4: Submit the Application
Submit the completed application and required documentation to your chosen private school. The school will review your application and, if accepted, submit it to the ODE on your behalf. Be sure to submit your application within the ODE enrollment window. For the 2023-2024 school year, the application windows are as follows:
Round 1: February 1, 2023 – April 15, 2023

Round 2: July 1, 2023 – July 31, 2023
Please note that submitting your application during the first round will increase your chances of receiving a scholarship, as the second round is contingent upon the availability of funds. 
Step 5: Receive Notification
Once the ODE processes your application, you will receive a notification about your child's scholarship status. This may take several weeks after the application window closes. If your child is awarded a scholarship, the funds will be sent directly to the participating private school.
Step 6: Enrollment and Scholarship Renewal
Enroll your child in the selected private school and ensure they maintain good academic standing and meet any other requirements specified by the school. The EdChoice Scholarship is renewable annually, but you must reapply each year to confirm your child's continued eligibility. Pay close attention to the renewal deadlines and any changes to the program guidelines.
Conclusion
Ohio's EdChoice Scholarship Program is a valuable resource for parents seeking alternative educational options for their children. By understanding the qualifications and following the application process, you can help your child access a better education tailored to their unique needs.
Remember to stay up-to-date with the ODE's guidelines and deadlines to ensure a smooth application process. We wish you and your child the best of luck in their educational journey!